FCT COMBUSTION NEWSLETTER: SEPTEMBER 2018
FCT COMBUSTION NEWSLETTER: SEPTEMBER 2018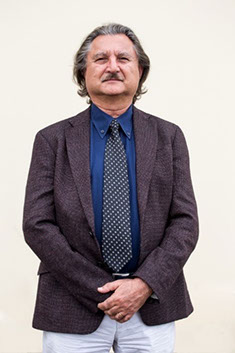 Dear Friends,
We thank all of you again for your support of FCT that has resulted in another record year (end of year June 30) for the company as we delivered numerous projects across the world in cement and lime, iron ore pellet kilns and other mineral processing operations.
Our range of products and services continues to grow, and our reach is extending to all parts of the world with projects currently running in every continent except Antarctica. FCT is truly one of the leading combustion companies supplying equipment to the industries we service.
Our aim is to provide quality fuel systems covering fuel preparation and firing for all types of fuels, and to match the heat profiles to the process needs for optimised operation and environmental outcomes.
Our R&D efforts are providing some unique products to meet our goals.
Our customers are our life blood, and we will always seek to meet their needs.
Many of you are aware that FCT is also the leading supplier of flame and flame effects to the major sporting events of the world. But I want to make special mention from another side of one of our own, Dr Peter Storer, who was selected to play hockey for Australia in the Masters Games in Barcelona, and came home with gold as the world champions. Well done Peter!
Our newsletters serve to provide some insight into FCT, and we trust they are informative and indicative of what FCT can deliver.
Enjoy the read!
Managing Director
FCT International

PROJECTS ACROSS THE GLOBE
RECENTLY COMPLETED OR CURRENTLY ACTIVE PROJECTS ACROSS FCT COMBUSTION INCLUDE:
Americas
FCT would like to thank all the customers that recently trusted the following contracts to our American Team:
Nova Cimangola (Luanda, Angola). FCT was awarded a contract for NOVA CIMANGOLA 5,000 tpd kiln, including:
Turbu-Jet – Main Kiln Burner with accessories
Main Burner Valve Train
Calciner Burners FCT K-Jet (2)
Primary Air fan for Calciner Burners & Silencer
Pumping, Heating & Filtering Skids
Valve Train for 2 Calciner Burners
Liquid Alternative Fuel Lance
Cutrale USA has awarded FCT a turn-key contract for:
Hot Gas Generator Burner 90 MMBTU/h
NFPA Compliant Burner Management System
Pilot Igniter & Pilot Valve Train
Flame Detector
Electrical & Mechanical Installation
Andritz Metals (Indiana Harbor, IN). FCT commissioned the Turbu-Jet burners for ArcelorMittal lime kilns #1 and #2 at Indiana Harbor, IN.
Drake Cement (Paulden, AZ). Upgrade of DUOFLEX Burner to burn 100% petcoke.
Undisclosed Client (Sao Luis, Brazil): FCT is commissioning 36 burners and valve trains in Sao Luis, Brazil.
Undisclosed client, USA.  CFD of specific furnace with special attention to optimize operational parameters and find solutions for bottle necks in the process.
UCEM, Chimborazo (Ecuador): Complete clay drying system, including fluidized bed hot gas generator with petcoke feeding, triple shell rotary dryer, bag filter and fans.
Europe
Gorka Cement, Trzebinia Plant, Poland. Gyro-Therm burner with an automated control for a long wet cement kiln to be delivered this month.
CBR Cimenteries, Antoing Plant, Belgium. Burner modification to improve performance leading to higher output and lower specific fuel consumption has been successfully commissioned. Also allows for oxygen usage and higher AF usage.
Undisclosed client, France. Having completed a CFD of kiln with special attention on coating and refractory temperature and NOx generation, FCT is now working with the client on optimizing the system.
Kerneos, Le Teil Plant, France. New burner system for kiln producing high alumina clinker, including accessories, igniter, flame sensor, valve train, compressor and BMS, has been delivered for commissioning in November. Main target is to modernize the plant and reduce NOx emissions.
Imerys, Vatutine, Ukraine. New burner system for kiln producing chamotte has been successfully delivered and will be commissioned this month. Main target is to increase the solid alternative fuels firing in the kiln while keeping emissions under control and to modernize the plant.
Erdemir Mining Industry & Trade – Ermaden Group, Sivas Turkey. New burner system for iron ore pelletizing kiln has been successfully commissioned. Main target is to modernize the plant and allow simultaneous usage of fuel oil and natural gas while keeping emissions under control.
Asia-Pacific
Iluka Resources, Australia. Review of start-up burner system for a reducing kiln for processing rutile for improved reliability.
Heatlie Barbecues, Australia. Assistance with the development of the world's first Hydrogen barbecue.
Undisclosed client, Vietnam. Process study and CFD modelling to determine options to cost effectively increase capacity and reduce fuel consumption.
Asfour for Mining and Refractories, Egypt. Site survey and new low NOx hybrid Turbu-Jet burner for a Kaolin rotary kiln, to optimize NOx emissions and improve fuel consumption.
Undisclosed client, China. 56 iron ore pellet kiln burner systems firing coke oven gas.
Vinacomin, Quan Trieu Cement Plant, Vietnam. Turbu-Jet AF burner firing low calorific value coal with fuel oil.
Cement Industries of Malaysia Berhad (CIMA), Perlis Plant, Malaysia. Turbu-Jet AF burner with primary air blower and trolley assessment for kiln line no. 2.
SinoSteel Equipment and Engineering Company, Algeria. 30 iron ore pellet kiln burner systems including valve trains and BMS systems.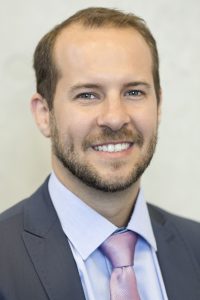 Joel Maia
Technical Director, FCT Combustion GmbH
As Technical Director of FCT Combustion GmbH since 2016, Joel's wealth of experience and proven business acumen have been invaluable to the growth and success of our European business unit.
Graduating as a Mechanical Engineer from the Polytechnic School of the University of Sao Paulo in 2002, Joel went on to complete a double degree MBA in 2015 with both the Carlson School of Management at University of Minnesota and the Vienna University of Economics and Business.
Prior to his role at FCT, Joel held a number of positions within A Tec Greco, spending ten years in the Brazilian office before moving to Austria and establishing the company's European operations as Technical and R&D Director in 2011.
The inventor of two patented technologies, Joel is an expert at designing customer-focused solutions across different environments and industries, and has executed key projects in more than 60 countries.
FCT Combustion GmbH has recently moved its European operations to our new office in the heart of Vienna, Austria, where Joel and his team are well positioned to provide comprehensive, local support to our valued customers within the region.
E: sales_EU@fctinternational.com
T: +49 3222 1096283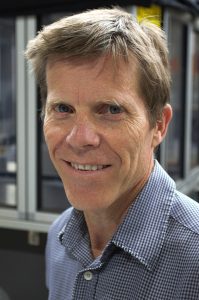 Dr. Peter Storer
R&D Manager, FCT ACTech
Congratulations to Dr. Peter Storer, R&D Manager of FCT ACTech, for bringing home a gold medal from the 2018 EXIN Masters World Cup! As part of the Australian over 50's hockey team, Peter and his teammates won their division at the event held in Spain last month.
A renowned physicist, Peter spearheaded the successful development and implementation of the FLX Free Lime Analyzer which delivers analysis of crushed or ground clinker for process control. He is currently managing the development of the new X-Series of analyzers for elemental and mineralogical analysis.

CONFERENCE HIGHLIGHTS
AND UPCOMING EVENTS
Americas
FCT Combustion will be presenting and exhibiting at the following conferences:
XXXIV FICEM Technical Congress 2018

, Panama City, September 3-5, 2018.
COREM: 4th Symposium on Iron Ore Pelletizing, Quebec, September 30 to October 3, 2018.

2018 PEERS Conference

, Portland, October 28-31, 2018.
Europe
FCT Combustion GmbH Technical Director, Joel Maia, will make a presentation about our new burner development, Turbu-Flex, at Cemtech Europe. Meet us at Booth 29 at the event held in Istanbul from October 14-17, 2018.
Asia-Pacific
FCT International Managing Director, Con Manias, and General Manager FCT Combustion Asia Pacific, Roger Hassold, visited

Cemtech Asia Conference

in Hanoi, June 24-27.
FCT Combustion Asia Pacific CEO Jordan Parham attended the

International Lithium Conference

in Perth, June 27-28.
FCT Combustion will be exhibiting at the

International Mining and Resources Conference (IMARC)

in Melbourne, October 29 – November 1.
FEATURED PROJECT:
FCT Combustion supplies innovative drying solution for UCEM's Chimborazo plant.
The UCEM Chimborazo plant is located in Ecuador, at more than 3,000 meters above sea level. FCT Americas was awarded a contract to supply a complete clay drying system for the plant's expansion project with a new kiln line of 2,600tpd.
The main challenge for this project was the plant's requirement for the capacity to burn coal and petcoke, despite the consumption point being a significant distance from coal / petcoke mills. Since the ground fuel was far away, FCT needed to find a solution that would enable the plant to use gross petcoke as delivered from the supplier.
Another issue was the clay's high moisture content, which could be problematic to handle because it can create clogs and blockages at several points in the plant. Additionally, the dimensioning of the equipment needed to account for the plant's significant altitude.
To address these issues, FCT's experienced Process Engineers conducted a study and proposed to use coarse petcoke in a fluidized bed hot gas generator, as well as analysing and testing the clay in order to allow appropriate silo discharge and avoid clogging in the whole system.
The main premises considered by FCT in the project were: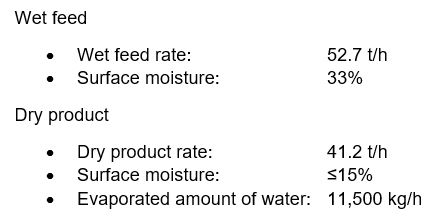 FCT presented a solution containing best-in-class technologies to deliver on all project requirements.
The solution was a fluidized bed hot gas generator and a triple shell dryer without need for refractory lining. The small dryer surface would provide minimum foot print and minimum heat loss by radiation, while fluidized bed combustion offers the following key benefits:
Appropriate work temperature (between 600 – 900oC);
High combustion efficiency;
Low maintenance cost due to the absence of moving parts in the combustor;
Good control and stability
The Hot Gas Generation System will operate between 60% and 100% of rated capacity with outlet gases temperature of 700°C and design capacity of up to 12MW. A roller crusher will adjust the grain size of the petcoke for the fluidized bed. The ash is collected manually, through a gate valve, installed at the bottom of the HGG. The hot gases generated by the system are ducted through a refractory lined hot gas pipe to the triple shell dryer with dimensions of ø 5m x 8m.
The clay material travels through the Triplex dryer passing the three concentric tubes slid inside one another. On its way through, the clay material is heated up and the required water quantity is evaporated and taken up by the hot gas, leaving the dryer in the stream of exhaust gases. The material and gas travel through the dryer co-current.
The required target moisture is set by varying the drum speed and exhaust gas temperature. The clay dust leaving the dryer with the gas flow is separated out in the downstream filter, and added to the dry product. Reclaim of the dust from the filter is by rotary lock. The dust collection system is connected to an induced draft fan. The various operating conditions of the drying plant are considered for rating the gas volume and pressure to be produced by this fan.
Recently delivered, the project is due for commissioning later this year.