FCT COMBUSTION NEWSLETTER: SEPTEMBER 2020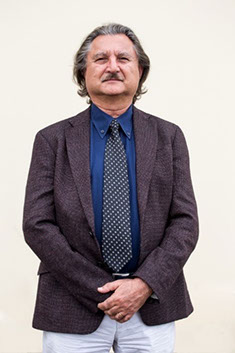 Dear Friends,
It is hard to comprehend what many people across the world have had to endure this year and what is still to follow. The Covid-19 pandemic has caught all of us by surprise yet has probably had as much impact on most of our lives globally as any other event in history. It shows how vulnerable we all are to factors entirely out of our control. Our hearts go out to those who have been severely impacted by this disease either through the health of those close to you or by the economic fallout that is still emerging.
We trust that human endeavour and enterprise will find the way to combat all of this and life will revert to some normality in the near future.
We are thankful that the impact on FCT has not been major so far. We have been able to successfully continue delivery of our projects albeit with some compromises and work around, and we are grateful for the new orders that have continued to come despite the difficulties our customers face. It certainly has helped that we have many regular and trusted customers that we continue to work with during this pandemic.
As many of you know, we have full operating companies in most of our key markets, and it is a major advantage that we can service our projects and customer needs from these local bases as travel restrictions apply to most regions of the world now.
FCT is increasing its efforts toward new product development during this time using internal and external resources to progress various environmentally friendly technologies for combustion in mineral processing and cement manufacture. We have also expanded the scope of what we offer to complete operating plant in some instances.
The future is not clear for any of us right now, but regardless of that, FCT is here to work to fill our customer needs in the best way we can. To that extent, our operations are continuing normally, we have retained and increased staff levels and are geared to increase our presence in our markets.
I wish everyone a safe and healthy year and trust that our next newsletter will come to you in better times.
Managing Director
FCT International

PROJECTS ACROSS THE GLOBE
RECENTLY COMPLETED OR CURRENTLY ACTIVE PROJECTS ACROSS FCT COMBUSTION INCLUDE:
AUSTRALIA: Metso, Western Australia
FCT Combustion supplied combustion equipment for 2 x lithium ore (spodumene) processing lines to a client in Kemerton, Western Australia. The supply included two Turbu-Jet™ burners, 20 burners for acid roasters, valve trains, burner management systems and fans including state-of-the-art gas analysers and filter system.
AUSTRALIA: SIMEC Mining, Whyalla, South Australia
FCT Combustion is participating in the modernisation of the Whyalla Steelworks Green Steel Plant. Our Asia Pacific team is currently participating in a prefeasibility study on converting a grate kiln burner from Coke Oven Gas to 100% Natural Gas, as well as investigating the possibility of using hydrogen as a clean alternative fuel in the plant.
BRAZIL: Vale, Vitoria
FCT Combustion has been awarded a contract to supply the plant with 40 burner systems and valve trains as well as a natural gas pressure reduction station for a travelling grate kiln.
CHILE: Compania Minera del Pacifico, Huasco
Compania Minera del Pacifico, the largest iron ore producer in Chile, contracted FCT Combustion to deliver the entire conversion of their direct system to indirect firing.
A new dedusting system was supplied to the grinding plant to allow the conversion, complete with gas analyzers and inertization system. Coal conveying to the silo, as well as dosing system to the burner, were also supplied.
Turbu-Jet™ burner technology was selected for its multi-fuel capabilities, which in this case was customized to burn fuel oil, natural gas and coal with nominal thermal power of 100 Gcal/h. The supply also included oil pumping skid, valve train for oil, and burner management system.
FCT Combustion was responsible for the integration of the complete EP package, which was commissioned in March 2020.
FRANCE: Ciments Calcia, Couvrot
FCT Combustion has delivered a Turbu-Flex™ burner for Cements Calcia's Couvrot plant to be installed after the installation of its new calciner. The targets of the project are to maximize the use of alternative fuels as well as improved combustion control. Commissioning is expected for 2021.
RUSSIA: Metalloinvest, Lebedinsky GOK
Lebedinsky GOK is the largest plant for the mining and beneficiation of iron ore in Russia and the CIS, producing high-quality iron ore and raw materials. FCT Combustion will supply I-Jet burners, Valve Trains, and Burner Management Systems (BMS) for the natural gas straight grate pellet plant. CFD Modelling will be used to optimise and validate burner design in achieving optimal flame shape & length and fuel consumption.
RUSSIA: Metalloinvest, Mikhailovsky GOK
FCT Combustion supplied four new I-Jet burner systems for a natural gas travelling grate kiln.
SLOVAKIA: Cemmac (Asamer Group), Horne Srnie
FCT Combustion commissioned a Turbu-Flex™ burner for the plant's clinker kiln. The main targets are to increase alternative fuel firing and improve flame and emissions control. The project included the delivery of the burner, blower and surrounding equipment, as well as a CFD of the kiln for further optimization of the process.
TURKEY: Akcansa Cement (Heidelberg Group), Buyukcekmece
FCT Combustion is currently undertaking a burner upgrade for 2 kilns for improved combustion and emissions control. One kiln has already been commissioned and the second one should be commissioned in in the second semester of 2020.
TURKEY: Deha Industry, Kayseri
FCT Combustion has been awarded a contract to deliver a burner for a new zinc recuperation kiln in Kayseri, Turkey. The main fuel is natural gas. As part of the complete scope, FCT Combustion will supply the burner, natural gas valve train, burner management system, primary air fan, igniter, flame sensor and minor accessories.
USA: FLSmidth, Undisclosed Final Customer
FCT Combustion has been awarded a contract to supply a hot gas generator to operate at 1400C without refractory. A gas fired pilot will be provided to initiate ignition. Self-checking type UV and IR scanners will be provided to scan the NG flame. For combustion control and safety, a new burner management system is included.
USA: Giant Cement, Harleyville
FCT Combustion will supply a natural gas firing system to allow 100% natural gas firing at the calciner, including valve train and burner management system.
USA: Keystone, Bath
FCT Combustion has been awarded a contract to supply a Turbu-Jet™ burner to allow for firing of 100% natural gas, 100% coal and the use of liquid wastes. Calciner burners should be able to fire 100% natural gas and DDP calciner burner should burn liquid wastes and natural gas. The scope also includes valve trains and burner management system.
USA: KHD Humboldt Wedag, for Lehigh Cement
FCT Combustion has been awarded a contract to supply a Gyro-Therm™ Mk3 burner for the new Lehigh Hanson 7,000 mtpd kiln at Mitchell, IN. The burner is capable of firing 100% natural gas. Calciner burners designed to fire 100% natural gas will also be supplied.
The scope includes all the necessary accessories, field instruments, BMS and a natural gas valve train to comply with NFPA 86 requirements, and also to improve operation and maintenance of both burners installed at the Slag dryer.
USA: LafargeHolcim, Sparrows Point
FCT Combustion was awarded a contract to supply a modification of the existing burner management system and a natural gas valve train to comply with NFPA 86 requirements, and also to improve the operation and maintenance of both burners installed at the Slag dryer.
USA: Lhoist, St Genevieve
FCT Combustion has been awarded a contract to supply the replacement burner management system and valve train for the existing burning system, including an upgrade of the existing burner.
USA: Northeast Solite Corp, Mt Marion
FCT Combustion has been awarded a contract to supply a Gyro-Therm Mk3 burner to allow for 100% natural gas firing at their rotary kiln. The scope of supply comprises the burner, igniter, flame sensor, valve train and burner management system.
USA: Northeast Solite Corp, Mt Marion
FCT Combustion has been awarded a contract to supply the second Gyro-Therm Mk3 burner to allow for 100% natural gas firing at their rotary kiln. Northeast Solite Corp. is a player in the Light Weight Aggregate Business, based in Mount Marion, NY. The scope of supply is similar to the first system and comprises the burner, igniter, flame sensor, valve train and burner management system.
USA: Titan Cement, Medley
FCT Combustion has been awarded an EPC contract to completely convert the existing 5,000 stpd kiln system at Titan Cement's Pennsuco plant in Florida for 100% natural gas firing.
The scope comprises a new Gyro-Therm™ Mk3 burner with dual fuel capability and a spare single fuel Gyro-Therm™ Mk3 burner with a 100% Natural Gas Firing capability. The scope includes all the necessary accessories, field instruments, BMS and Valve train for the safe and optimized operation of the system according to NFPA 86.
In addition, FCT will provide all the civil, structural and mechanical, erection including the new gas pipeline and full electrical and automation installation. This contract re-affirms FCT's capabilities on not only EP supply, but also for complete EPC solutions in the United States.
VIETNAM: Lam Thach Cement
FCT Combustion delivered a Turbu-Flex burner to Lam Thach Cement in Vietnam earlier in the year. FCT previously supplied a Turbu-Jet™ burner for Kiln 2 in 2019.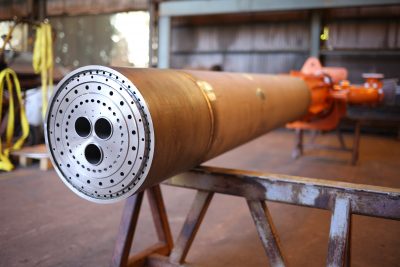 At FCT, we know that our continued success is largely due to our team's commitment to providing the best products, service and expertise across all our offices. We are pleased to introduce the newest additions to our team:
Karsten Bartnicki, Head of Projects, FCT Combustion (Asia Pacific)
We are pleased to welcome Karsten Bartnicki as Head of Projects for FCT Combustion's Asia Pacific office. With extensive experience managing both projects and teams across Europe, China, Canada and Australia, Karsten's most recent role was as CEO of Rema Tip Top Industry Australia.
Karsten has also held previous senior management and director positions with FLSmidth Mining Australia, Roy Hill (Hancock Prospecting), SNC Lavalin Asia Pacific and Sandvik Mining System China. Having joined FCT Combustion in April, Karsten's wealth of knowledge has already proven a valuable asset to the leadership team and instrumental in the delivery of projects across the region.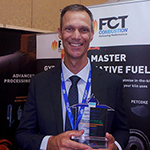 Roger Hassold, Operations Manager, FCT Combustion (Asia Pacific)
Perhaps a familiar face to many of our customers, Roger Hassold has recently moved from leading the sales team in our Asia Pacific office to now managing Operations. Roger has extensive experience in Process Engineering, Production Management and Technical Management, having worked at Adelaide Brighton Cement for many years before joining FCT in 2014 as a Process Engineer and later Sales Manager (Asia Pacific).
Roger's experience from the 'client' side has proven instrumental, as he has experienced first-hand how pyro-processing improvements can have a profound effect on the production and quality of processing plants. With this in mind, Roger now leads the Engineering Team to technical excellence.


Global Cemfuels virtual conference: September 22nd, 2020
Mr Joel Maia, CEO of FCT Combustion (Europe) will present at the Global Cemfuels virtual conference to be held on September 22, 2020. The presentation will focus on "Producing Green Cement Using FCT Calcined Clay Technologies".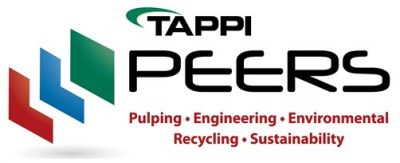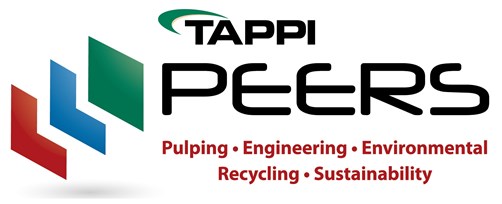 TAPPI PEERS 2020 Virtual Program, November 4th, 2020
Mr Adriano Greco, CEO FCT Combustion (Americas), will present at the TAPPI PEERS 2020 Virtual event on Wednesday November 4 at 11am. The topic of the presentation will be 'Successful conversion to natural gas firing – how to avoid the downsides and get increased productivity and less emissions'.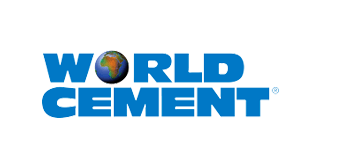 World Cement's Optimization 2020 online conference: November 19th, 2020
FCT Combustion will give a presentation at World Cement's Optimisation 2020 online conference, which will be held on November 19, 2020. The theme of the conference is: technology that improves efficiency and optimises production for the cement industry.
FCT commits to low carbon research initiative led by the University of Adelaide
We are pleased to announce our commitment to support a research initiative led by the University of Adelaide, which aims to enable heavy industry to transition to a low carbon environment. The Heavy industry Low-carbon Transition Cooperative Research Centre (HILT CRC) will focus on hydrogen utilization, CO2 capture and storage, use of biomass and waste derived feedstock, and solar thermal energy.
The University of Adelaide is in the top 1% of universities in the world and ranks 7th in the world for mining and mineral engineering. FCT Combustion and the University of Adelaide have collaborated on the development and commercialization of low NOx burner technology for more than 30 years, and we are proud to continue to support research into new and exciting technologies that will ultimately enable our customers to move to a low carbon operating regime.
Whether it is outcomes from this program or from others in progress, FCT Combustion is always open to working with industrial partners for evaluation and plant trials of new technologies to deliver the best solutions for our customers.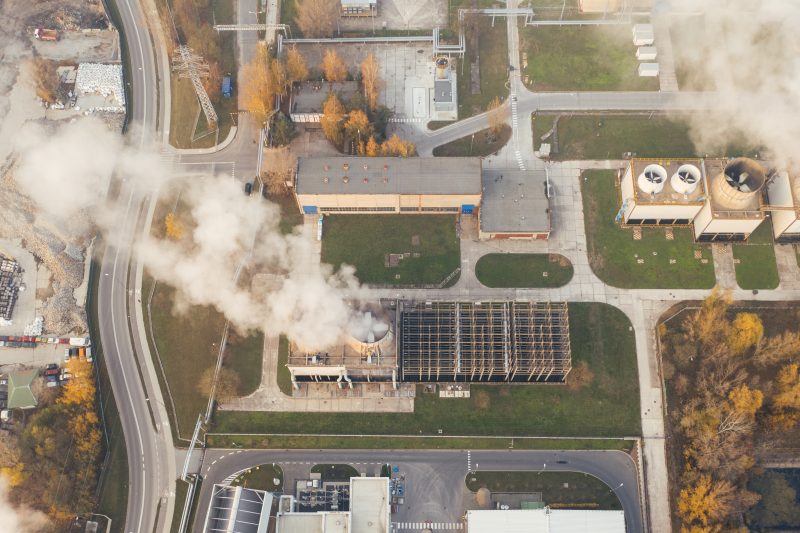 FCT ACTech's RMX analyzer for raw mix control achieves excellent results
The first RMX analyzer for raw mix control was commissioned in December 2018 for a plant in Alabama, USA. RMX analyzes raw meal with elemental data updates every 2 minutes, with the real time data stream enabling frequent raw mix feeder adjustments in kiln feed LSF and C3S variation.
Since commissioning, the plant has reported excellent results achieved through the at-line installation of the RMX. Raw meal variation has been reduced by 44%, resulting in significant improvement to kiln feed variability, while clinker free lime variability has also been measurably reduced.
"The kiln operators report that the mix is easier to burn, and the kiln is easier to control," a representative said.
"Before we had to target a lower C3S to assist with kiln operation, now we can target 63-64 and achieve higher early strengths."
The RMX is part of FCT ACTech's X-Series range which includes a suite of analyzers for raw mix, clinker quality and cement blends control, as well as elemental and mineralogical analyzers for the mining and mineral processing industries.
The X-Series range is the next generation evolution from the same patented technologies that propelled the Continuous On-Stream Mineralogical Analyzer (COSMA) to the forefront of process control technologies 20 years ago.
To learn more about the X-Series range, please click here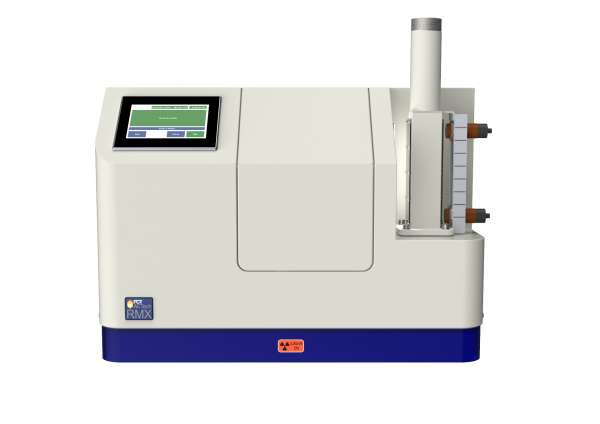 Case Study: Optimizing alternative fuel combustion and benefits
This is the first instalment of a two-part case study, which outlines the work undertaken by FCT Combustion to optimise combustion and increase the alternative fuel firing substitution rate at Cemmac's Horne Srnie cement plant.
FCT was established more than 35 years ago to bring more science into the art of industrial combustion. Since then it has gained a reputation for technical excellence and introducing innovative and value adding technologies across high temperature processing industries.
Kiln and calciner burner systems have a major impact on the bottom-line results for a cement plant, and so customised optimisation of the flame for any given kiln is critical to get the best plant performance.
About the client
Cemmac is a cement producer located in Horne Srnie, Slovakia. The plant operates a 5-stage ILC kiln (3.4m x 46m long), which produces 1,200t/d of Portland clinker.
At the time of the study, coal and Residue Derived Fuel (RDF) were fired in the kiln by a 30MW burner from another supplier based in Europe. Additionally, two calciner burners from that same supplier were used to fire coal in the calciner. Tyres were also fed into the kiln inlet and RDF to the calciner at the twin tertiary air inlets.
The situation
Cemmac approached FCT Combustion as they wished to increase their alternative fuel substitution rate.
The rate of RDF firing in the calciner was limited to 20% substitution due to high CO levels, measured at the exit stage 4 cyclone (with stage 5 being the bottom stage) in excess of 0.3% or 3,000ppm. Even when firing 100% coal, the firing rate was limited by CO which in turn limited the degree of calcination and overall plant capacity (LOI of the stage 5 hot meal high at 8.4%).
Severe problems with build-up forming in the area above the kiln inlet chamber were also identified. To remove the build-up, the kiln was stopped for several hours roughly once every two weeks.
A process and combustion study of the kiln, as well as a more detailed Computational Fluid Dynamics (CFD) study of the calciner, were undertaken by FCT Combustion with the aims of:
Improving coal combustion
Improve RDF combustion
Reduce CO levels in kiln inlet
Increasing alternate fuel substitution
Consider introducing a new alternative fuel, Polyurethane (PUR) dust, to the calciner
Reducing build-up in the kiln system
Improve operational stability
Interested in reading more? Download the complete case study (Part 1) here: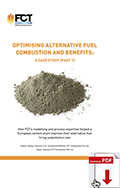 Stay tuned for our next newsletter, which will include Part 2 of the case study including burner design and selection!