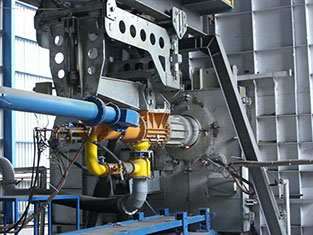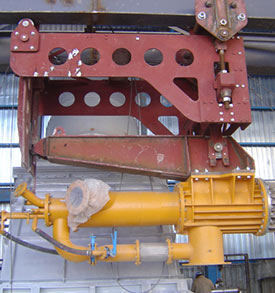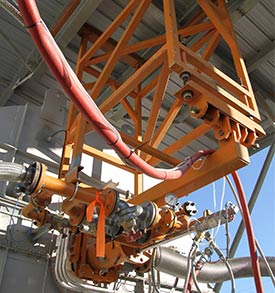 Trolleys
Industry Applications:
Alignment of any kiln burner
Product Details:
Standard designs up to 250kN at front support
Overhead rail standard or floor rail mounting option
Motorized or non-motorized insertion and retraction
Fully adjustable: horizontal L-R 5 degrees, vertically +/- 5 degrees
Will accommodate burner length up to 16m
Made from high quality structural grade steel
Benefits:
Fast, accurate and repeatable alignment of kiln burners
Easy adjustment possible during operation
Solid and durable for long life
Safe and reliable
FCT has a range of standard trolley designs, able to accommodate rotary kiln burners up to 10 meters (32′ 9″) long and weighing up to 15 tons. We also produce customized trolleys to suit different requirement of new burners or retro-fit to existing burners.
FCT Combustion's trolleys are built with optimum safety and ease of operation in mind. They are motorized for fast and easy retraction and can be floor-mounted or overhead mounted via standard overhead rail. They are simple to adjust and easy to maintain.
We can also review your existing trolley design and assess its load capacity to decide if a new trolley is required or just modifications.