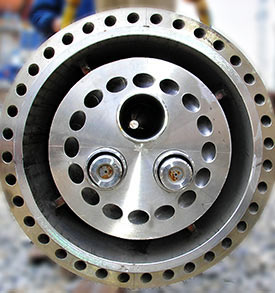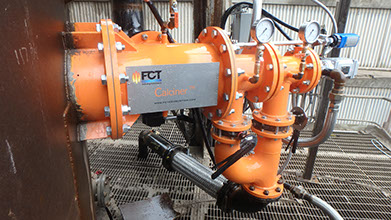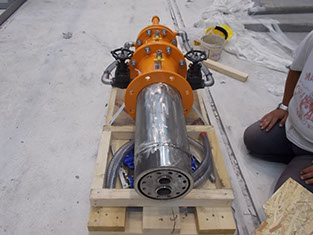 K-Jet Calciner Burners
FCT's proprietary K-Jet Burners produce high efficiency fuel-air mixing for use in calciners and preheaters, with optimal positioning and operation determined by CFD modeling.
Industry Applications:
Preheater, calciner, riser, cross-flow and down firing for all industries

Single or multiple burner configurations
Product Details:
All fuels: natural gas, solid fuels, liquid fuels and alternative fuels
Size up to 80MW
With or without primary air (dependent on application)
Optional pilot ignitor
High temperature stainless steel faceplates; optional ceramic coating for additional protection
Benefits:
Customizable design to suit all fuel requirements
Fully flexible across a wide range and combination of fuels
Superior mixing for better fuel burnout and efficiency
Even heat release and distribution reduces build up
Long life face plates, minimal maintenance costs
If you're concerned that your calciner burners are not performing how they should, you are most likely right. Our combustion expertise has found many burners have poor mixing and are poorly positioned, limiting production capacity and wasting fuel.  K-Jet Calciner Burners deliver super-efficiency when firing petcoke, solid and liquid wastes, particularly when using multiple fuels, because we ensure correct positioning.
Each burner is developed on a case-by-case basis to guarantee efficient mixing of fuels and appropriate residence time. FCT's modeling capability can be utilized to define optimum K-Jet burner position and design. The importance of getting this right the first time prevents trouble-shooting production concerns and needing to undertake costly re-fitting.
Most commonly used for cement production, K-Jet burners can be installed on various types of calciners – SLC, ILC, RSP and DDF to name a few – and placed where fuel burning is more efficient.